The perfect quartz countertops can make a room appear so much more elegant and impactful so we created a guide to help you choose the best countertops for you.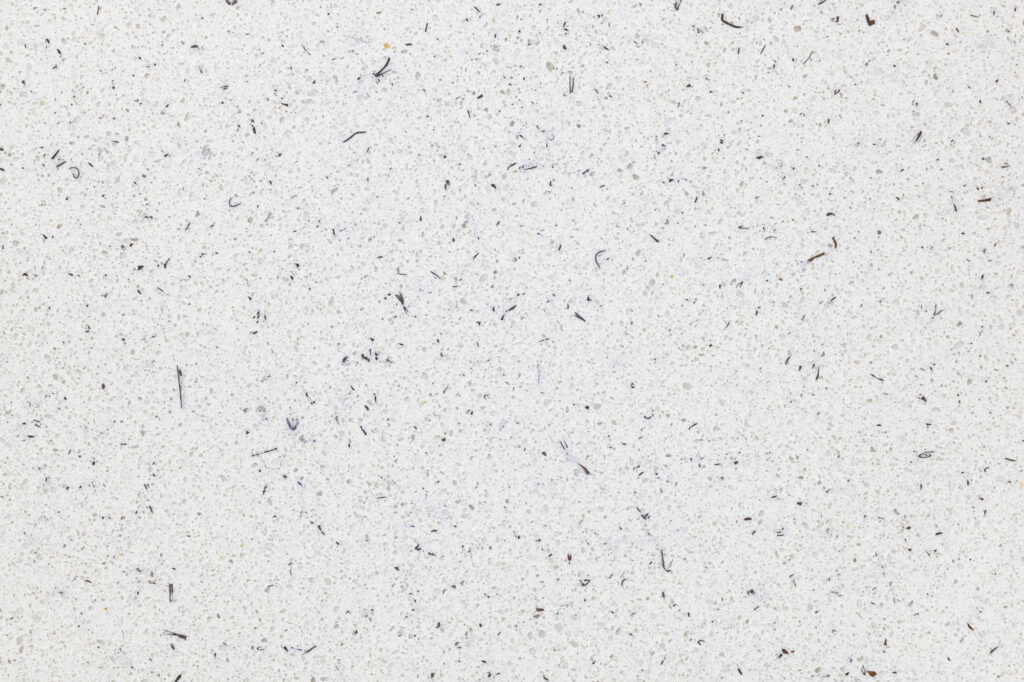 Are you looking to remodel your kitchen? If so, you'll likely want to consider quartz countertops to replace those old, laminated particleboard countertops. But choosing among the many colors, types, and styles can be challenging.
Let's discover the benefits of quartz countertops and explore the available types. We'll also explain how to choose the best quartz countertops. This way, you can enjoy a kitchen filled with durable, gorgeous quartz!
Benefits of Quartz Countertops
There are several reasons why you might want to install quartz countertops. Homeowners looking to remodel their kitchen can upgrade the look and value of their home by investing in a new series of stone countertops.
Some of the most notable benefits of quartz countertops include:
Aesthetics
Durability
Stain Resistance
Bacterial Resistance
Property Value
Let's review these benefits in greater detail to help you decide whether quartz is the right material for your new kitchen counters.
Aesthetics
Let's face it, some countertop materials look better than others. Quartz is one of the most sought-after materials for kitchen countertops because it reflects light beautifully and comes in a wide variety of colors.
Durability
Have you ever chipped your kitchen countertops? If they're not made out of stone or quartz, you might be familiar with the woes of an unattractive, damaged set of countertops.
Fortunately, quartz is a very dense and hard material. An accidental slip of your knife or a hot-bottom pan won't make much of a mark (if any) on new quartz countertops. Besides, these materials can last for decades.
Stain Resistance
Laminate and particleboard countertops are notorious for developing stains, especially over time. However, stone and quartz countertops resist stains. That's because quartz is a non-porous material that doesn't soak up liquids.
Bacterial Resistance
The non-porous properties of quartz also helps to prevent bacterial buildup. This makes for a cleaner kitchen, naturally. With all the time you'll save wiping down your countertops, you might take up a new hobby!
Property Value
Because quartz countertops can last decades, are valuable and easy to clean, they can boost the value of your home. Even if you're not planning on moving any time soon, investing in your home's value is a smart choice.
Types of Quartz Kitchen Countertops
There are hundreds (if not thousands) of quartz countertops from which to choose. Though the brand name might be one of the greatest differentiating factors, quartz countertops are typically divided into categories based on:
Color
Pattern
Composite Materials
Choosing the best possible option for your home starts with understanding these essential categories. Naturally, one of the first things you'll notice about quartz is its beautiful coloration.
Color
Quartz is a bit of a chameleon. It can appear white and veined like marble, or brown and craggy like river stones. Essentially, quartz can be any color that you can imagine.
This feature makes quartz one of the most versatile materials for kitchen countertops. You can choose a quartz option the fits your color scheme and style without spending days searching for the right hue.
Pattern
Quartz countertops come in a dazzling array of patterns. You can choose materials that are a solid color, featuring zero patterns, or you can choose a multicolor surface that's covered in freckles, veins, and pebbly circles.
Composite Materials
Besides color and pattern, the material composition might be one of the only other differentiating factors among quartz types. Some quartz countertops are made with solid quartz, marble, and stone.
Others might have hardwood interiors and bottoms, but quartz tops. Still, more countertops are made using a combination of concrete, stone, and quartz.
While the priciest compositions might be the solid quartz materials, these also tend to be the most durable and aesthetically pleasing options. Still, your budget and preferences can help you make the right choice.
How to Choose the Best Quartz Countertops
Now that you're more familiar with the benefits and types of quartz countertops, we can help you choose the best possible option for your home. To do this, you'll need to follow three straightforward steps:
Measure Your Space
Set a Budget
Consider Your Preferences
Naturally, you'll need to figure out how much square footage you'll need to cover. Get your measuring tape handy, or use a helpful measuring tool app to figure out the dimensions of your current kitchen countertops.
Measure Your Space
Measuring your space is crucial to choosing the right countertops. If you're not sure how much space you need to cover, you'll struggle to choose the best possible option, as well as the right quantity of quartz.
If you're remodeling your kitchen and rebuilding your counters and cupboards, you'll need to use your blueprints for reference when choosing new countertop materials.
But if you're replacing current countertops, you'll want to use a measuring tape or app to determine the square footage. Be sure to measure the length and width of your current countertops. Don't forget your backsplash!
Once you've got your measurements, you'll want to multiply the length by the width and divide the number by 144. For example, if your first countertop area measures 20in by 26in, you'll end up with this equation:
(20 x 26) / 144 = 3.61
In this example, you'd need 3.61 square feet of countertop material to replace your current surface. Be sure to measure each countertop area individually, then add your final totals together to get the sum of your square footage needs.
Set a Budget
After figuring out how much quartz you'll need, it's time to set a budget. Generally, quartz countertops cost between $75 and $150 per square foot, and this price usually includes installation and preparation costs as well.
Unless you're a DIY champion or experienced contractor, you'll want to entrust your kitchen countertop remodel to professionals. Cutting through quartz is fantastically challenging, and you'll want the cleanest lines.
After you've figured out how much you'd like to spend on your quartz kitchen countertops, you'll want to consider your preferences. After all, there are hundreds of different quartz colors and patterns from which to choose!
Consider Your Preferences
Do you have a particular color scheme in mind for your remodeled kitchen? If so, you might want to choose a quartz option that complements or matches that scheme.
Quartz countertops often come in white or gray, though black, brown, gold, and blue are also popular. These surfaces may look like polished marble, with slight veining throughout.
Alternatively, you could choose a quartz countertop that's flecked with small dark pebbles. If you're hoping to achieve a more natural look, you can pick a countertop that looks like cobbled stone.
Your preferences will guide you to choose the best option for your tastes and style. So long as you're also keeping your measurements and budget in mind, you'll do great!
Get a Great Deal on Quartz Countertops
Quartz countertops are durable, non-porous, and available in a wide variety of colors and patterns. Installing new quartz surfaces can help improve the look and cleanliness of your home, and choosing the best option is simple.
If you'd like to schedule a consultation to learn more about stone countertops and quartz surfaces, please contact us today! We look forward to helping you achieve your remodeling dreams and goals.