There are several beautiful materials you may choose if you're adding stone countertops to your home. Learn your options (and so much more) in this guide.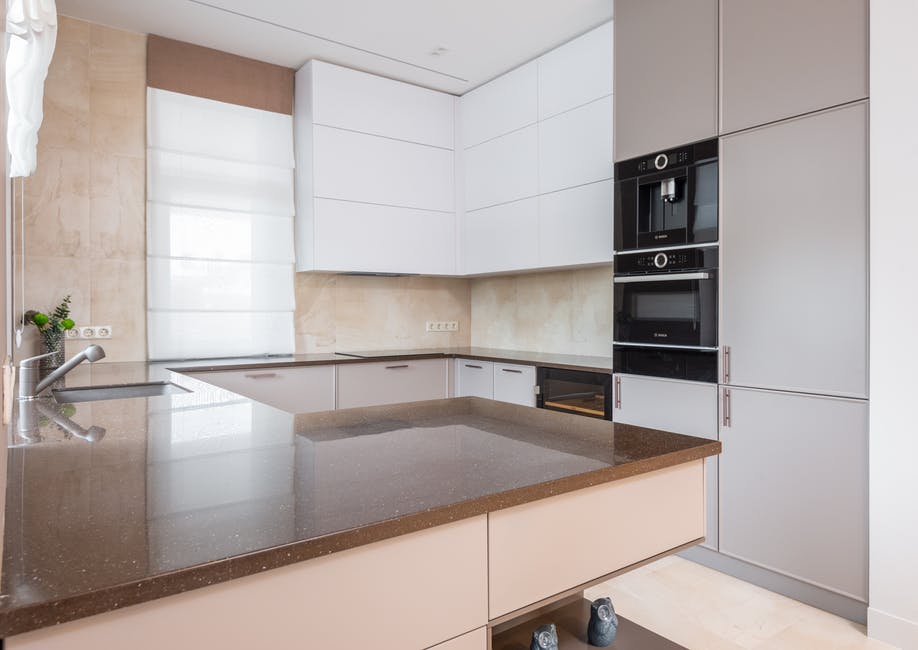 Projections show that the global countertop market will reach a value of $110.54 billion by 2027.
When looking for a new countertop for your kitchen the number of choices can be overwhelming. Stone countertops are always a good choice, being durable and hard-wearing, as well as stylish.
Narrowing down these choices can be tricky, but with this guide, you will be able to get a better idea of what is right for you.
For a rundown of some of the most popular types of stone kitchen countertops, keep reading.
Types of Stone Countertops
When picking a new stone countertop you have a lot of options in terms of the type of stone, the color, and the style. Montes Marble & Granite has a wide variety to choose from and can custom fabricate your countertop to whatever specifications you need.
Quartz Stone Countertops
Quartz is a non-porous stone manufactured from about 95% natural quartz with 5% acrylic and/or polymer resin. It is a popular choice due to being stain-resistant and easy to maintain. Spills are easily cleaned with soap and water, and the surface does not need resealing.
It is somewhat heat-resistant, but the added resin does make it somewhat vulnerable to very high temperatures. The fabrication process allows for a wide variety of colors and styles.
Granite Countertop
Granite is a completely natural stone formed of iron, calcium, titanium, magnesium, quartz, and other minerals. It is a very hard material and is popular for its appearance.
Granite is completely heat resistant, but is also porous, so a sealant is applied to help prevent damage from spills. Even without spills, you should be cleaning your granite countertop every day. Be aware that some cleaners contain chemicals that could damage granite, so research the ingredients before use.
Marble Countertops
Marble has always been a popular choice for more than just countertops, having been widely used in construction and architecture for thousands of years.
Marble is softer than granite and more porous. The main reason for its popularity is its appearance. It is very common for other materials to be made to look like marble to give an elegant and luxurious feel.
Marble does have the advantage of being fire-resistant, so hot cookware won't damage it at all.
Limestone Countertops
Limestone is both waterproof and heat resistant, making it a very versatile material.
It has a distinctive appearance, often containing fossils of shells and marine life. This has led to it becoming a popular choice for decorative purposes.
Soapstone Countertops
Soapstone first became a common choice among stone kitchen countertops due to being widely available and easy to form.
It is softer than some other types of stone, so more prone to denting and general wear, but does have the advantage of not reacting to acidic or alkali substances. This means you don't need to worry about staining or etching.
Soapstone is also heat-resistant and can is easy to maintain without the need for sealant.
Travertine Countertops
Travertine, like limestone, is a sedimentary stone that has been used for thousands of years in architecture and building. Due to being quite porous, it is often filled with cement, then honed and polished.
When used as a countertop Travertine should have sealant applied to make it less susceptible to damage from spills.
Popular Choices for Quartz Countertops
Despite the many choices available, some specific quartz countertops stand out more than others. When making your decision you should base it on a few different factors including appearance, durability, and cost.
Caesarstone
Caeserstone was founded over 30 years ago and is the inventor of quartz countertops. They have innovated many new finishes, textures, and designs over, providing striking and unique products.
Cambria
An American-based company that also operates in Ontario, Canada. Their quartz countertops have deep, consistent colors that are comparable to granite.
Hanstone
Hanstone produces more than 40 different patterns drawing inspiration from textures and tones found throughout history. Hanstone countertops are manufactured in Ontario and facilitate the whole of North America.
LG Viatera
Viatera countertops are designed with two things in mind: durability and beauty. They are made to stand out and go through high-standard quality checks.
One Quartz
While these don't have as much variation as some other brands, the patterns and colors are consistent, giving a solid look. One Quartz countertops have the sheen of natural granite, with a very high degree of durability.
Silestone
Silestone countertops enhance the beauty and characteristics of natural stone, giving a striking appearance while maintaining durability. These countertops are exported to more than 80 countries, resulting in an incredible global presence in the industry.
Spectrum
The only quartz countertops feature Hirsch art glass, giving them a very unique look. These are ideal if you want your kitchen to stand out.
Teltos
Since being founded in Italy in 2008 Teltos has grown to an international company. They work to develop new ideas and designs based on their customers' wants and needs, delivering the best final product they can.
WilsonArt
As the name suggests, WisonArt has a very artistic approach to its countertops. The latest "Dramatic Landscapes" collection is inspired by nature, with a range of tones and styles.
Zodiak
Zodiak has a wide range of colors and styles available. Patterns on these countertops are consistent across the whole surface and offer a lot of choices.
Making Your Choice
Installing a new countertop is a long-term decision, so you want to make sure you get it right. If you haven't settled on the type you want, taking into consideration the cost of fabrication and installation might be a deciding factor.
Montes Marble & Granite has been producing high-quality stone countertops in New Hampshire and Massachusetts for over 15 years, providing in-house fabrication and installation.
To find out more about what we can offer click here to contact us today. We are always happy to help.