Every fireplace deserves an attractive and stylish mantel. Here are 5 fireplace mantel ideas to imbue your living space with more personality.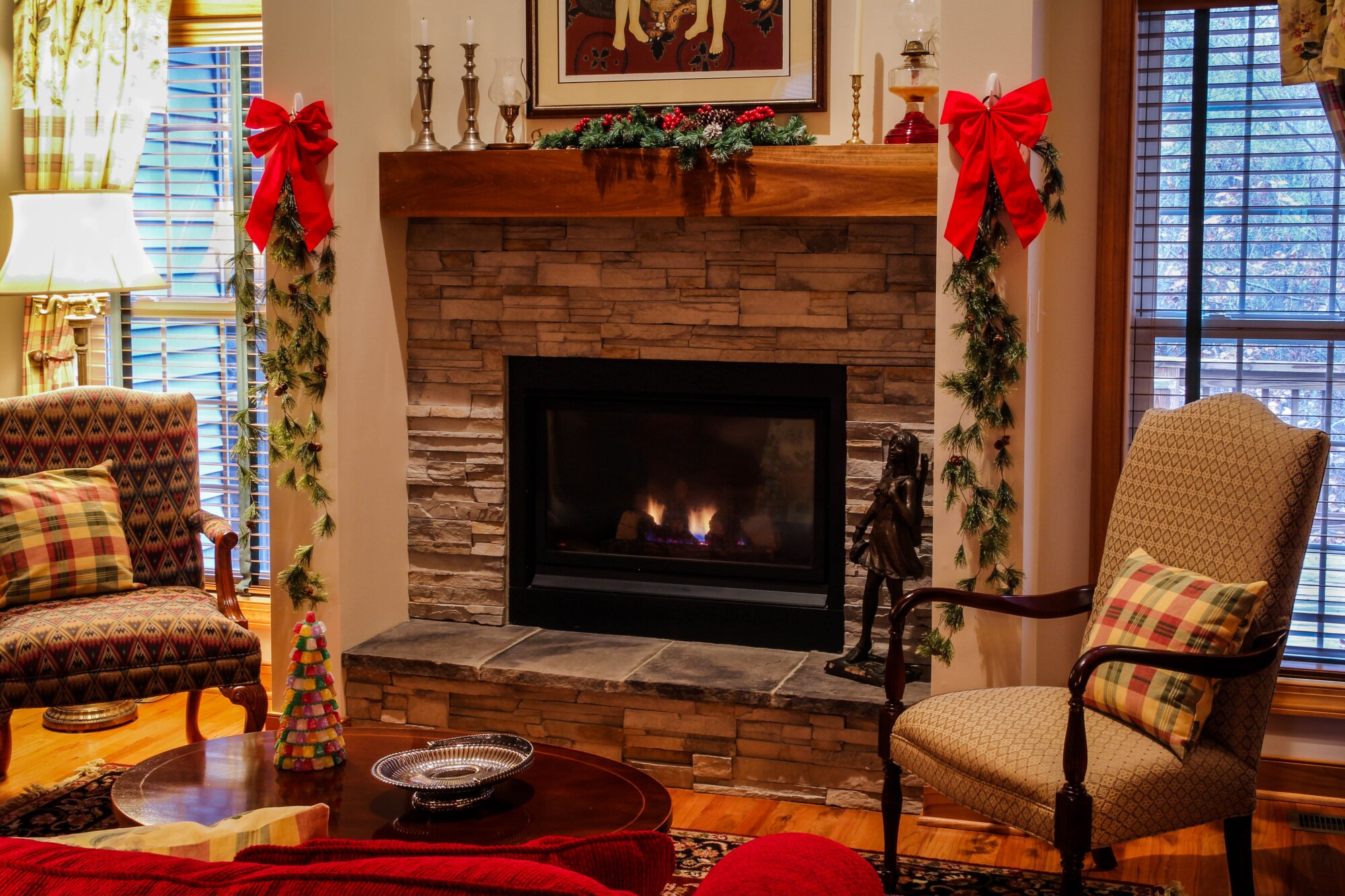 When you walk into a living room what is the first thing your eye catches? For better or for worse, it's probably the fireplace mantel.
Is your fireplace mantel overcrowded, outdated, or just too plain looking? We can help with that! Whether it's with new mantel materials or proper decorating skills, you can have a mantel worth talking about and being proud of.
Check out these five fireplace ideas for enhancing your living space with your living space.
Rough Hewn Wood Mantel
If your home has a farmhouse, rustic look there's no better addition than a rough, hewn wood mantel. If you can, choose a piece of wood that has some meaning to you and your family such as from an old home or a piece of furniture you need to get rid of.
Have a professional carpenter place it, and decorate it with other items in brown and neutral tones.
Marble Fireplace Mantel
Marble is strong and sturdy which means you'll be able to place any object on top without worrying that it will bring your mantel tumbling down. It's easy to wipe down if you plan on placing plants on top. What's not to love with a marble fireplace mantel?
Depending on the color and type that you choose for your stone, you can achieve a different living room design. Dark tones look antique, vintage, and moody while a bright marble can appear glam, inviting, and light.
Painted All One Color
If your mantel already has some beautiful molding that you want to accentuate in your fireplace design, consider a new paint job. By painting the surround, trim, mantel, and maybe even the wall all one color, you bring out the texture that's already there.
It also creates a chic, sleek, modern look for your fireplace and allows you full creative control when it comes to the colors of the objects you place on top. A white fireplace is a blank canvas on which you can work your design creations. Just imagine how everything will pop.
Eclectic Decorations
Do you love the maximalist living room ideas with beautiful artifacts on every surface? It's a difficult look to achieve without the room feeling over cluttered and messy, but your fireplace mantel design is a good place to start.
The key to a busy but attractive mantel is all in the variety of sizes that you use. Two many large pieces will overpower each other, but a bunch of small ones looks like a mess instead of a design choice.
Balance it out with one large piece, two medium pieces, and then filling in gaps with small items. Establish a color theme and it will appear that all the items belong together.
Using a Mirror or Painting
It's a classic look to have a painting above a fireplace mantel. You can tie the color scheme of your living room together and add a talking point at the same time. Every kind of painting looks good above a mantel including a portrait, a landscape, or an abstract expressionist piece. You can even try a vintage movie or theater poster.
If you have trouble choosing a painting or just want a different option, a mirror is also a fantastic choice. A mirror reflects your own perfect living room design back at you and even makes the room feel bigger. Make sure you choose a flattering and eye-catching frame.
A Fireplace Mantel for Every Aesthetic
No matter what your design preferences are there is a fireplace mantel for you. Go antique or glam with marble, rustic with wood, or modern and sleek with white paint. Have fun decorating, and you'll have a fireplace worth talking about!
Ready to get started making the mantel of your dreams? Contact us about stone mantels today!