Are you looking to renovate your home's bathroom for a more modern, elegant look? Learn where to find the best vanity tops!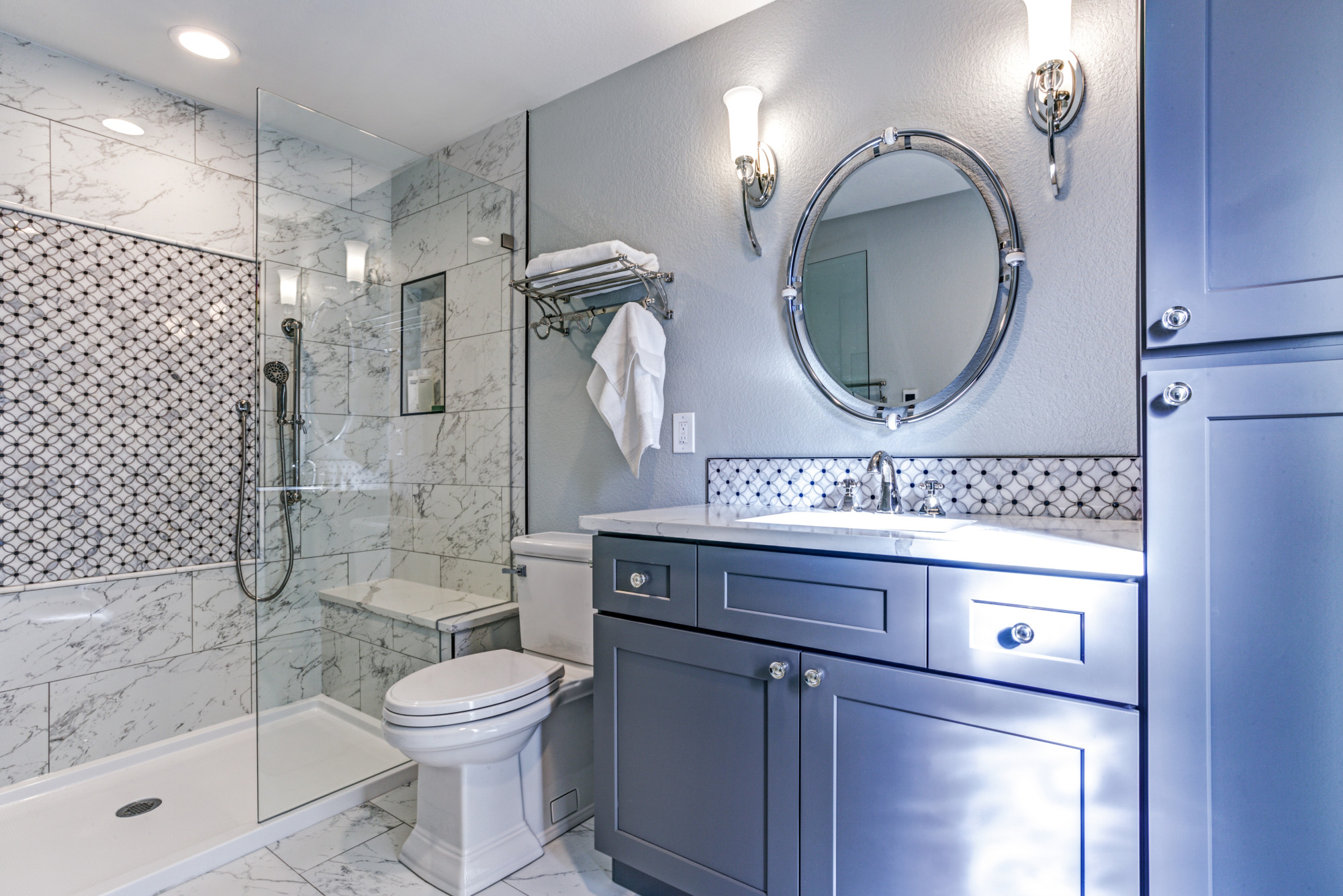 Whether you're building a custom home or working on a total bathroom makeover, there are lots of important decisions that go into designing the perfect space.
When it comes to choosing vanity tops for the bathroom, how do you know which material is ideal for your needs and aesthetic?
Read on to check out some of your options, so you can determine what type of vanity top will help you achieve your bathroom transformation goals.
Bathroom Vanity Tops: Quartz
Quartz is a popular material for kitchen countertops, and it also makes a stunning choice for your bathroom vanity. This beautiful material features a natural stone that's blended with resin for a smooth feel and added durability.
One of the things that make quartz such a popular choice for a vanity top is its wide array of colors. In fact, quartz colors can even be customized, giving you more control over your bathroom design.
While your new quartz countertops aren't completely made of solid stone, they do contain this mineral along with other materials. Their durability and resistance to water and stains make them a perfect choice for moist areas like kitchens and of course, bathrooms.
In addition to their beautiful looks and durability, quartz vanity tops are resistant to bacteria. This makes this material a smart choice for bathrooms where germs can be prevalent. Since the material is non-porous, you won't need to worry about stains damaging the surface, either.
Granite 
If you're looking for a natural stone counter for your bathroom vanity, granite is another excellent choice. This gorgeous natural stone is formed from cooled magma that is mined from deep within the earth.
No two pieces of granite are alike, which means each vanity top is different from the next. Natural veining and a variety of colors give granite a gorgeous, high-end look in a bathroom (and kitchen).
While granite is exceptionally durable, it is a porous stone. You'll want to be sure that you re-seal your bathroom vanity tops occasionally to keep them protected from stains or discoloration.
Thanks to its hardiness, beautiful coloring, and classic looks, it's no surprise that many people choose granite for bathroom vanities. It's especially striking in a large master bathroom with a double vanity for maximum visual impact.
Marble Vanity Tops
Marble is another striking option for beautiful natural stone countertops and vanities. This beautiful material offers an ultra-deluxe look which makes it a perfect option for a large, spa-like bathroom.
A smooth feel and intricate veining make marble a gorgeous material for any room that requires a durable and beautiful countertop. It also comes in a myriad of stunning colors that range from soft gray and white to black, deep blue, and even a beautiful pink tone.
Another perk to choosing marble vanity tops is that this stone is extremely resistant to heat. If you happen to leave a hair styling tool on your bathroom counters, the heat won't melt your beautiful new vanity or leave a permanent mark behind.
With proper care and good maintenance, marble can last for a lifetime, which means it's also a wise investment. The classic look of marble also means that it will never go out of style, even if your tastes change. If you're looking for something that's striking to look at, long-lasting, and unique, marble could be the right choice for you.
Travertine
If you're aiming for a warm, earthy look, consider travertine as your bathroom vanity top material. This sedimentary stone has been used for both building construction and as a finish for thousands of years. In fact, travertine was used to build the Roman Coliseum.
Before this natural stone is honed and polished, it is often filled with a form of cement due to its porosity. However, travertine has a soft, warm look that's perfect for a modern bathroom.
In addition to installing it for vanity tops, travertine also makes a beautiful tile for the shower or bath. When installing this stone, it's highly recommended that a protective sealer is applied, then re-applied regularly to protect it.
To keep your travertine vanity top looking new, be sure to wipe up or blot spills immediately. With proper care, this beautiful material should last for many years into the future.
Additional Options
While granite, and marble are often the popular choices for bathroom vanity tops, there are several other options available. A manufactured or engineered stone like quartz can be a fabulous way to elevate your bathroom while getting all of the durability and other benefits.
Soapstone is another beautiful material that can be used as a bathroom vanity top. This soft natural stone typically features a beautiful blue-gray hue. It's easy to clean and can hold up quite well to regular use in a bathroom.
Before you choose a new vanity top, consider all of the pros and cons. From the durability to color options, the choice is ultimately up to you.
Elevate Your Bathroom Today
Consider these gorgeous material options for your new bathroom vanity tops before you start your remodel. Whether you adore solid granite or marble, or you prefer something like quartz and travertine, the sky is the limit when it comes to creating the ultimate bathroom design.
When you're ready to make a change, be sure to contact us and talk to one of our design specialists today so we can help you create the home of your dreams.